Instant Chef: If It Sounds Good... You Can Put It on Your Popcorn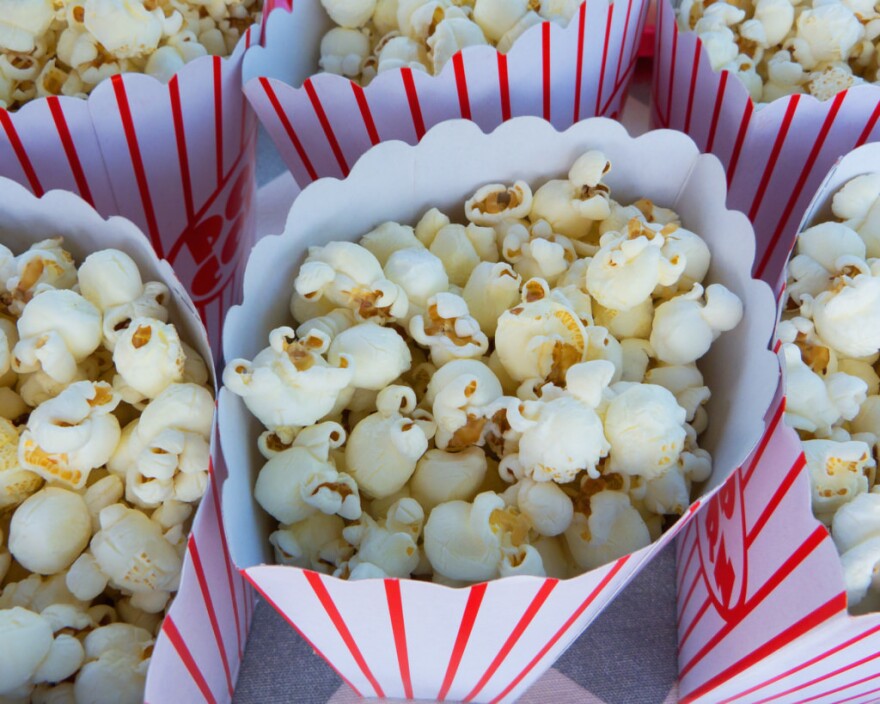 Delight your pals with a popcorn party. That's what we did, creating bowls of warm, fluffy, downright heavenly goodness… and what a terrific time we had! Inspired by the book Party Popcorn we asked senior contributor Chris Prosperi to whip up some of the book's most intriguing recipes, popcorn flavors such as taco lime, olive oil and Parmesan, chocolate covered potato chip, and buffalo ranch. All hands were suddenly on deck for this one; participating and tasting was a riot.
Whether you want to curl up with a favorite show or throw a popcorn madness party the way we did, have no fear; there's nothing to it and it won't break the bank. As Popcorn Party author Ashton Epps Swank says, popcorn is a blank edible canvas, just begging to be enrobed, encased, drizzled, and sprinkled with great flavor combos. We even made up a few of our own, using our favorite flavor boosters. (Faith likes freshly grated parmesan, truffle oil, and sea salt on her popcorn—even the kind made in the microwave. Chris adores his favorite Mexican lime zest spice, Tajín, on his.)
Join the conversation by email, on Twitter, or on Facebook.
GUESTS:
Chris Prosperi is chef and owner of Metro Bis restaurant in Simsbury, Conn.
Alex Province is a wine expert, food enthusiast, and regular contributor.
Ashton Epps Swank is the author of Party Popcorn: 75 Creative Recipes for Everyone's Favorite Snack.
Lori Mack and Jonathan McNicol contributed to this show.