NYC Musicians Unite - Remotely - For 24-Hour, Live Streaming Marathon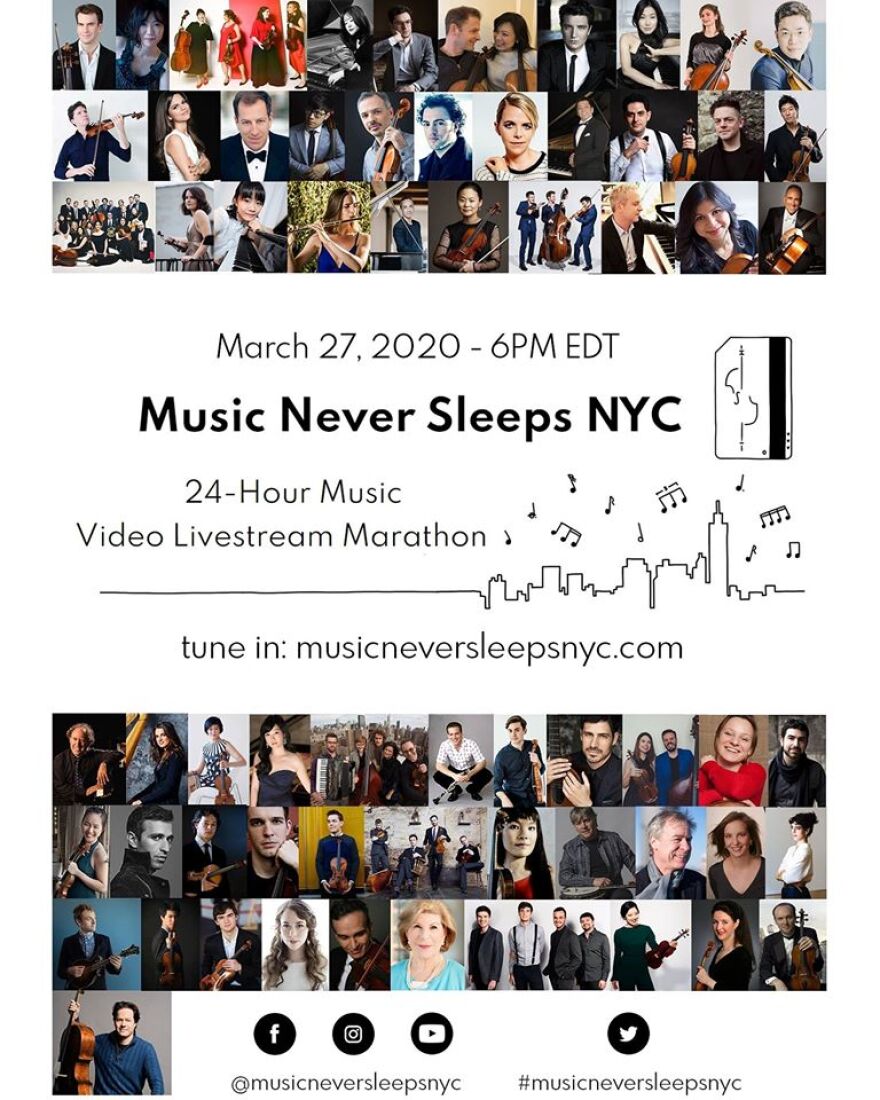 Because of the coronavirus, New York City is now home to an abundance of underemployed, world-class musicians. Many of them will be participating in a 24-hour, live streaming music marathon beginning this evening.
Music Never Sleeps NYC is the brainchild of world -renowned cellist Jan Vogler. The German-born, New York City resident says he got the idea after conversations with his New York-based musical friends who were growing restless in isolation and were eager to perform again.
"We will all unite to send a musical message of courage, empathy, friendship, hope and love from New York to the entire world," said Vogler. "We also encourage those watching Music Never Sleeps NYC to support various New York charitable causes that directly benefit New York-based artists. Please join us to celebrate music and joy during hard times!"
The lineup not only features world famous classical musicians like violinists Midori and Joshua Bell, Public Radio is also well represented in the marathon.
Live From Here's Chris Thile will perform on the Mandolin, and NPR Legal Affairs Correspondent and classically trained singer Nina Totenberg will also perform.
Music Never Sleeps NYC begins at 6pm this evening. You can watch the entire event below.