'Musicians On The Frontlines' Series Explores Social Change Through Music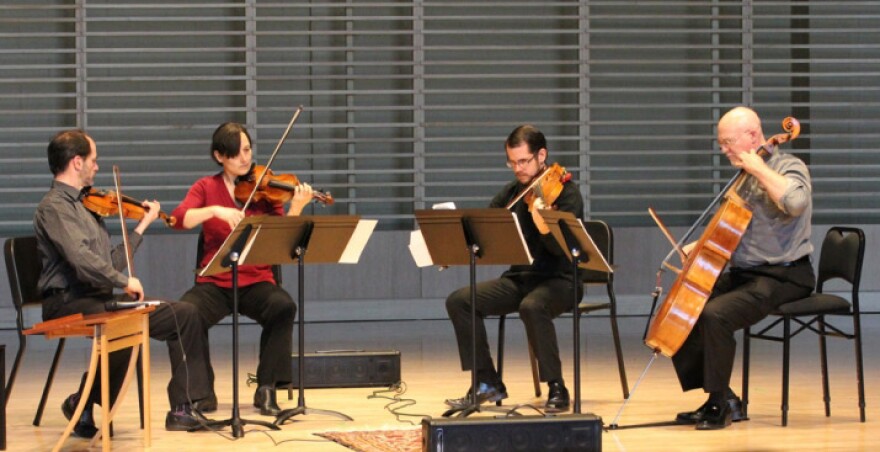 The Hartford-based music ensemble Cuatro Puntos and the University of Saint Joseph in West Hartford have partnered for a yearlong series of virtual concerts and discussions that intersect music and positive social change around the world.
The series is called Musicians on the Frontlines. Steven Raider-Ginsburg, director of USJ's Autorino Center for the Arts and Humanities, said the program was inspired by the current social climate in the U.S. and abroad.
"There is a history of being on the front lines, and artists being right there on the front lines, capturing the spirit, documenting it," said Raider-Ginsburg. "We are in a time of civil unrest, and a time of health unrest. So, there are front lines to be battling right now, and artists have a place there."
The five themed concerts will feature music from around the world, including Africa, South America and the Middle East. The concerts will also feature panel discussions and community talks with the goal of bringing about positive social change.
"So we are exploring that idea through talks and through the concerts and the guests this idea of how do you ethically, culturally, appropriately create positive and lasting social change through participatory, social music-making programs," said Kevin Bishop, artistic director of Cuatro Puntos.
The live virtual series will be enhanced by what Bishop calls the "digital concert hall experience."
"We have stereo microphones, we have three camera angles, we have an audio/visual mixing board that brings it all together," said Bishop. "The video stream will be live from the chapel at the University of Saint Joseph, and the sound quality will probably be better than being there live because you are getting a great stereo mix on your computer."
The series kicks off Sunday at 2 p.m. with Music and Politics, a concert of string quartets by composers who used music to protest their country's status quo. For more information, go to cuatropuntos.org.