Hallmark to Leave Enfield, Cut 570 Jobs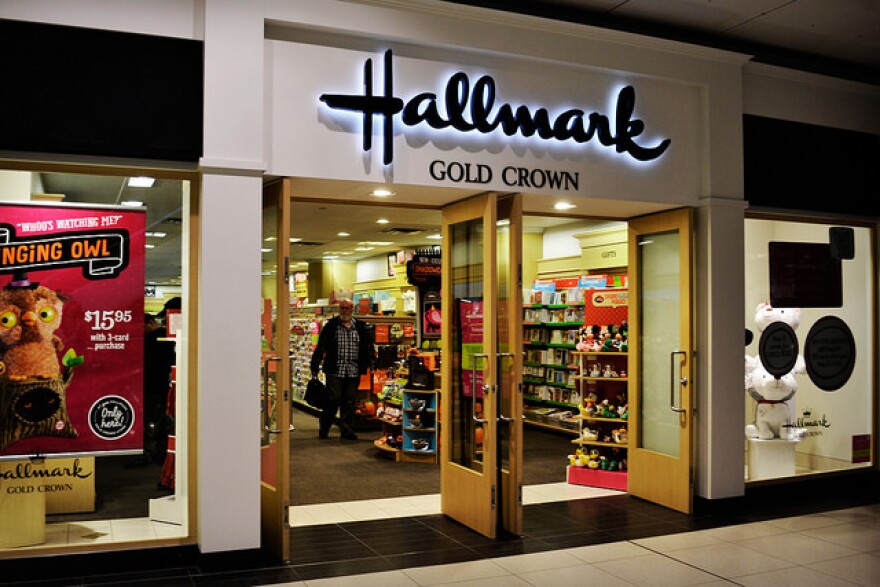 Greetings card maker Hallmark says it will close its Connecticut distribution center with the loss of 570 jobs. The one million-square-foot facility in Enfield has been open for more than 30 years, and Hallmark has been a presence in the town for over 60.
The closure is part of a national strategy by Hallmark, which said it's streamlining its operations. Distribution will be consolidated in Missouri, and Connecticut employees will be offered the chance to apply for jobs there.
UI and Iberdrola Try Again
United Illuminating and Iberdrola, the two utility companies that saw their merger application tentatively rejected by Connecticut regulators, say they'll submit an entirely new application.
The Public Utilities Regulatory Authority issued a draft decision last week, saying they believed the deal between Connecticut's second largest electric utility and the Spanish giant would not be in the best interests of consumers, and that it left UI potentially exposed to international financial risks.
PURA would not grant an extension to the companies to address the issues raised in the draft decision, so the two say they'll pull that application altogether and start from scratch.
Premium Hikes Prompt Hearing
The Connecticut Insurance Department will decide later this month whether to allow three insurers to raise their rates for consumers in the state. Anthem Blue Cross Blue Shield, ConnectiCare and Golden Rule insurance have all applied for premium increases, of between 4.7 and 18.5 percent. The state Department will hold a hearing on the requests July 27.