In addition to the reporting by Connecticut Public Radio that appears below, Connecticut Public Television has produced two video series that focus on manufacturing in our state:Made in Connecticut profiles some of Connecticut's local manufacturing businesses, from high-tech to handmade.Making the Future introduces us to some Connecticut youth pursuing careers in manufacturing and the trades. This series was produced as part of the American Graduate: Getting to Work project with support form the Corporation for Public Broadcasting.
Connecticut Offers Sikorsky Incentive Package to Stay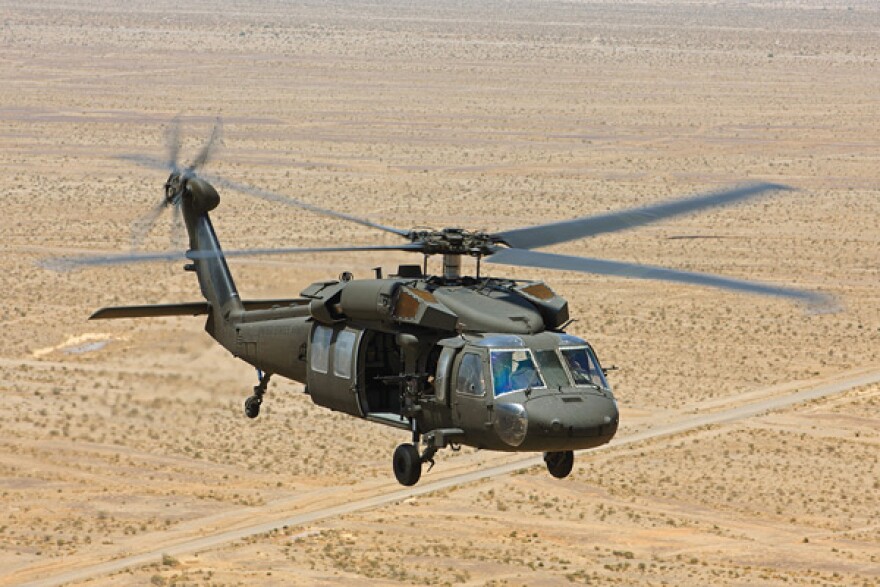 The state of Connecticut has cut a deal with helicopter maker Sikorsky to keep the company's headquarters in Stratford.
Governor Dannel Malloy is proposing a $220 million package in loans and tax breaks. In return, Sikorsky's parent, Lockheed Martin, will agree to keep the company in Connecticut for at least 14 years.
It would also increase employment by more than 8,000 workers by 2032, and double its spending with local supply chain companies.
Sikorsky said the package will allow it to site production of its King Stallion CH53-K heavy lift helicopters in Connecticut. It expects to produce about 200 for the Navy in coming years.
The deal was planned to be formally announced on Wednesday afternoon, but it still needs approved by the General Assembly and Sikorsky's unions.
CBIA Picks Election Slate
The state's largest business organization has picked its slate of candidates to endorse for November's elections to the General Assembly.
The Connecticut Business and Industry Association named more than 100 candidates as its preferred choices, picking Republicans over Democrats about four to one.
CBIA for the first time this year is also putting cash into some races. The organization recently announced it would spend about $400,000 in advertising the candidates it endorses.
Goodwill Hiring Fair
Goodwill hosted a hiring fair in Hartford on Wednesday. The event at the Connecticut Convention Center brought together more than 70 employers from a wide variety of industries.
Goodwill of Western and Northern Connecticut said companies including LEGO, Pratt and Whitney, and Webster Bank would be hiring for more than 35,000 positions at the event.