Columbus Day? In West Hartford, Schools To Honor Indigenous Peoples' Day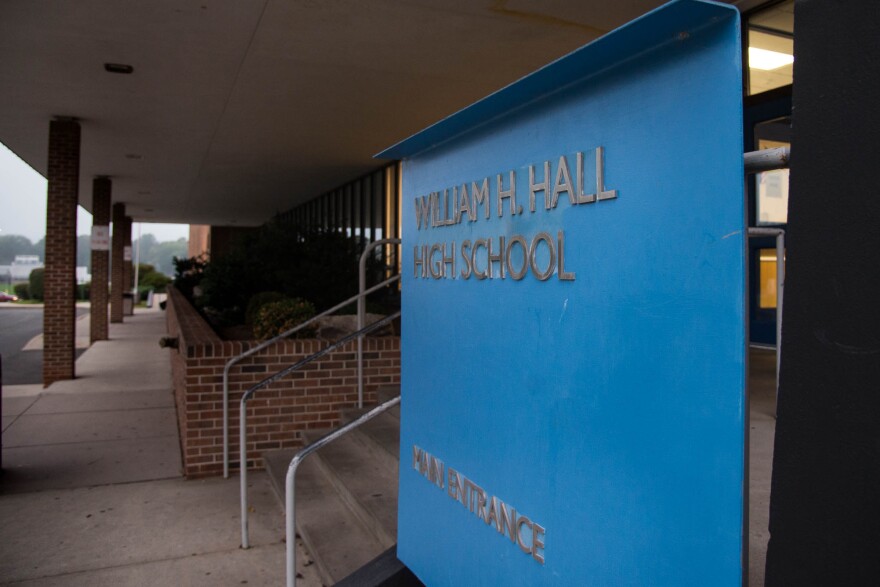 Instead of honoring explorer Christopher Columbus, the second Monday of October will soon be called Indigenous Peoples' Day on the school calendar in West Hartford.
It's a symbolic change to bring more attention to Native Americans, said Cheryl Greenberg, chairwoman of the West Hartford board of education.
"All students know about Columbus. We will continue to teach about Columbus and all the explorers — how could we not?" said Greenberg, who is also a history professor at Trinity College in Hartford. "We thought it was really important to remind students that there was a balance, that there were people who came over, but people who were already here. And cultures that came from Europe, and cultures that were already here."
Some American states and cities, including Kansas City, Mo., already observe Indigenous Peoples' Day as an alternative to Columbus Day.
In West Hartford, a suburb next to the capital city, the board vote only affects the 2019-20 school calendar.
The Connecticut Department of Education does not keep track of which school districts have switched to Indigenous Peoples' Day, according to an agency spokesman. Neither does the Connecticut Association of Public School Superintendents, executive director Fran Rabinowitz said.
But it appears to be a small number that includes Bridgeport schools, which voted on the change in 2015, and the New London school system.
The West Hartford board made its decision earlier this year after asking residents to weigh in through letters, public comments and a petition shared on a Facebook page called "Neighbors and friends in West Hartford" — the latter of which struck a nerve. Some online commenters slammed Columbus as an enslaver, while a few others defended him and accused supporters of Indigenous Peoples' Day of trying to "erase" history.
Maddy Pliskin was a student representative on the board last academic year. She posted the petition to the Facebook group and said she surveyed other West Hartford students on the possible change to the calendar.
After taking U.S. History, Pliskin told the school board at its March 20 meeting, students no longer see Columbus as a heroic explorer who discovered the Americas — but rather as a brutal colonizer who destroyed Native American lives.
"A sophomore said, 'It's terrible to put Columbus — a rapist, murderer and bigot — in the same category as Martin Luther King Jr. and our veterans,'" Pliskin recounted. "I personally think it is ridiculous to teach us one narrative in first grade, and then to learn in U.S. History that what we previously thought to be true was just a lie to cover up what actually happened."
Mark Zydanowicz was one of two school board members who voted against renaming the holiday.
"I'm not going to fall on my sword on this one," Zydanowicz said before voting no. "But at some point … where does it stop? Jefferson, Washington. Do we change our capital's name? Is anybody infallible?"
After an initial barrage of emails, Greenberg said debate over the name change has largely subsided in town. She said it was a group of teachers and parents who requested last year that the board consider Indigenous Peoples' Day.
"However it turned out," Greenberg said last week, "I was glad we had the conversation."
But on the "Neighbors and Friends in West Hartford" Facebook page, the controversy lives on.
"To West Hartford residents and the West Hartford Board of Education," a resident posted on Saturday, "I wish you a happy 'Columbus Day' holiday weekend!"
This report is part of the public radio collaborative Sharing America, covering the intersection of race, identity and culture. The initiative is funded by the Corporation for Public Broadcasting and includes reporters in Hartford, Conn., Kansas City and St. Louis, Mo., and Portland, Ore.