Cancer Answers is hosted by Dr. Anees Chagpar, Associate Professor of Surgical Oncology and Director of The Breast Center at Smilow Cancer Hospital at Yale-New Haven Hospital, and Dr. Francine Foss, Professor of Medical Oncology. The show features a guest cancer specialist who will share the most recent advances in cancer therapy and respond to listeners questions. Myths, facts and advances in cancer diagnosis and treatment are discussed, with a different focus eachweek. Nationally acclaimed specialists in various types of cancer research, diagnosis, and treatment discuss common misconceptions about the disease and respond to questions from the community.Listeners can submit questions to be answered on the program at canceranswers@yale.edu or by leaving a message at (888) 234-4YCC. As a resource, archived programs from 2006 through the present are available in both audio and written versions on the Yale Cancer Center website.
U.S. Senator Blumenthal Calls For Ban On Concealed Vaping Devices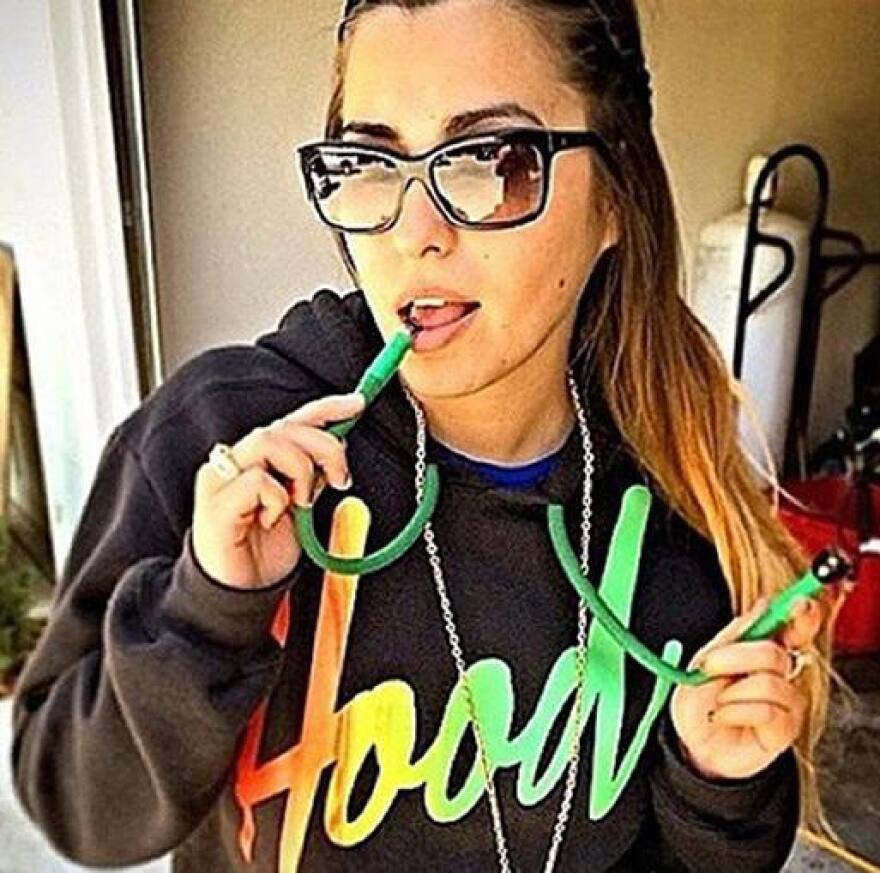 Connecticut Senator Richard Blumenthal is calling on the U.S. Food and Drug Administration to ban vaping products that are concealed as everyday items like smart watches, backpacks and phone cases. Blumenthal said these products are aimed at teenagers who are trying to "conceal and camouflage their addiction" from their teachers and parents.
"This is what they do - they conceal stuff when they know they are going to be penalized for it," said Blumenthal. "Why should we be surprised that there's smart watches and pens and hoodies and all of this paraphernalia? There's a market for it, and there are entrepreneurs willing to exploit it."
At a press conference Monday, Blumenthal held up a hoodie sweatshirt that had a vaping device built into it. The user can vape from a small black tube coming from the hood of the sweatshirt. Blumenthal said these hidden vaping devices are just the latest symptom of what he called a "public health epidemic."
"The deaths that have occurred, over 30 of them, the hospitalizations, 1,500 or more, are signs of this epidemic," said Blumenthal.
The deaths and hospitalizations are due to a lung injury thought to be caused by vaping. Dr. Melanie Collins, a pediatric pulmonologist at Connecticut Children's Medical Center said the dangers of vaping don't end there, especially for young people.
"The developing brains of children and teens are more susceptible to the highly addictive properties of nicotine contained in vape products, and can sustain injuries to brain development and cognition," said Dr. Collins. "The nicotine content in one small bottle of vape juice may be enough to kill a child."
Blumenthal says the FDA has the authority to ban these vaping devices, as well as vaping flavors that appeal to teens. He said their inaction so far is "inexplicable and inexcusable." Blumenthal has written a letter to the FDA calling for an immediate ban on hidden vaping devices.