Connecticut Supreme Court Overturns Death Penalty
"This state's death penalty no longer comports with contemporary standards of decency."
Justice Richard Palmer
The Connecticut Supreme Court ruled in favor of a full repeal of the state's death penalty on Thursday.
The decision comes more than three years after a repeal of the death penalty for crimes committed after the law was enacted. It means that eleven people currently on death row in the state will be spared execution.
When Connecticut abolished the death penalty, it was "prospective." The change brought an end to capital punishment for crimes committed after the repeal was passed, but left the eleven death row inmates subject to the punishment.
In the Court's opinion released on Thursday, the state Supreme Court sidestepped the prospective nature of the law, saying rather that the death penalty itself "no longer comports with contemporary standards of decency. It's a decision banning capital punishment in the state."
Justice Richard Palmer acknowledged the evolution of punishment over the years, while declaring the death penalty unconstitutional. From the opinion:
Upon careful consideration of the defendant's claims in light of the governing constitutional principles and Connecticut's unique historical and legal landscape, we are persuaded that, following its prospective abolition, this state's death penalty no longer comports with contemporary standards of decency and no longer serves any legitimate penological purpose. For these reasons, execution of those offenders who committed capital felonies prior to April 25, 2012, would violate the state constitutional prohibition against cruel and unusual punishment.
"The court's ruling here, I think, will add to the growing national consensus in the United States that the death penalty may be unconstitutional," said Robert Dunham of the Death Penalty Information Center.
Justices called attention to racial bias plaguing capital punishment cases in their concurrences with the majority opinion.
"Studies across the country still have shown that death penalties are disproportionately imposed upon black defendants, particularly those who have been convicted of killing white victims," Dunham said.
In a supporting opinion, Supreme Court Justice Dennis Eveleigh also said vengeance has "no place" as a justification for putting criminals to death.
Kevin Barry, with the Quinnipiac School of Law, said that was the message the legislature sent when it prospectively repealed capital punishment in 2012. "There might have been some folks who were concerned about keeping their promise to victims," he said, "but when you get down to it, our legislature didn't like the death penalty. They don't like it. So there is that moral opposition."
Nineteen states, including seven in the last ten years, have abolished capital punishment.
Arguing before the state's highest court in 2013, lawyers for Eduardo Santiago said the law was unconstitutional.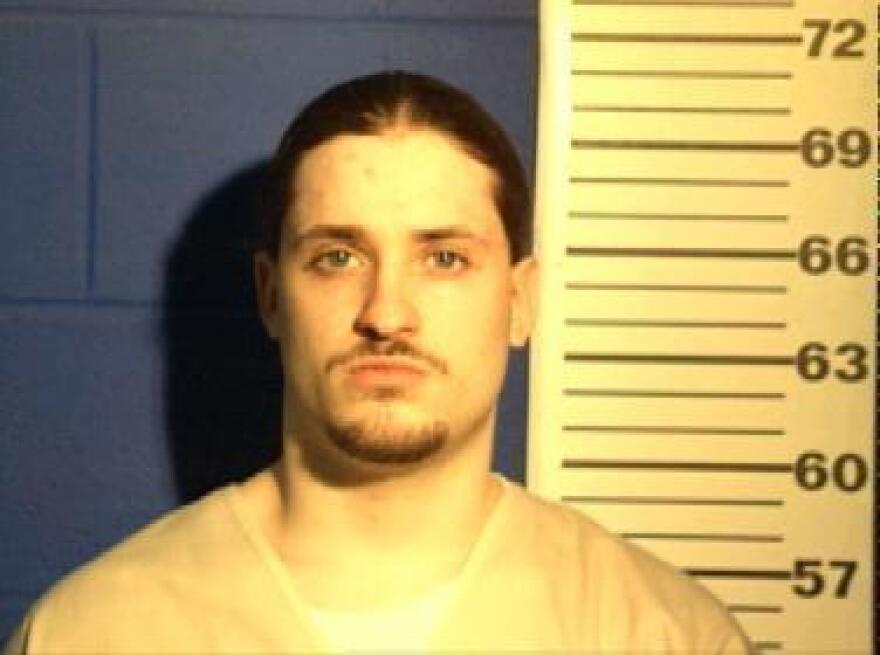 Santiago was sentenced to lethal injection for a murder-for-hire killing in 2000. In 2012, the state Supreme Court ordered a new penalty hearing for Santiago after ruling the trial judge withheld key evidence. It left Santiago still eligible for the death penalty because his crime was committed before the new death penalty law was enacted.
In an appeal before the Supreme Court, Santiago's attorneys challenged the constitutionality of Connecticut's death penalty. They said decisions on who lives and who dies should not be based upon something as arbitrary as the date of a law's repeal.
Lawyers for the state argued that the court should either uphold or invalidate the entire thing because they said this was a choice for another constitutional branch of government: elected representatives.
In a statement, Governor Dannel Malloy said the state is joining "the majority of the industrialized world" with the court decision, replacing capital punishment with the punishment of life in prison without the possibility of parole."
Read the entire statement below:
Gov. Malloy Statement on State Supreme Court Decision
Regarding Former Capital Punishment Law
In 2012, Connecticut joined 16 other states and the majority of the industrialized world in replacing capital punishment with the punishment of life in prison without the possibility of parole. Since then, two additional states have abolished capital punishment. When Connecticut's law was passed, it did not apply to the 11 inmates currently serving on death row. We will continue to look to the judicial system for additional guidance on this rule. But it's clear that those currently serving on death row will serve the rest of their life in a Department of Corrections facility with no possibility of ever obtaining freedom.
In the last 54 years, Connecticut has only executed two inmates, both of whom volunteered for the execution. Many on death row are able to take advantage of endless appeals that cost the taxpayers millions of dollars, and give those convicted killers an undeserved platform for public attention.
Capital punishment is a difficult issue that is deeply personal for many Connecticut residents. I arrived at my opposition to capital punishment after careful thought and through many years of experience in the criminal justice system, first as a prosecutor and then as an attorney and public servant.
Everyone arrives at their position on this difficult issue on their own terms, and everyone should have respect for differing opinions on what is a difficult and moral issue for both sides.
Today is a somber day where our focus should not be on the 11 men sitting on death row, but with their victims and those surviving families members. My thoughts and prayers are with them during what must be a difficult day.
Diane Orson and Patrick Skahill contributed to this report, which includes information from The Associated Press.