Former USAID Official Says Some Harvey Donations Hurt Relief Efforts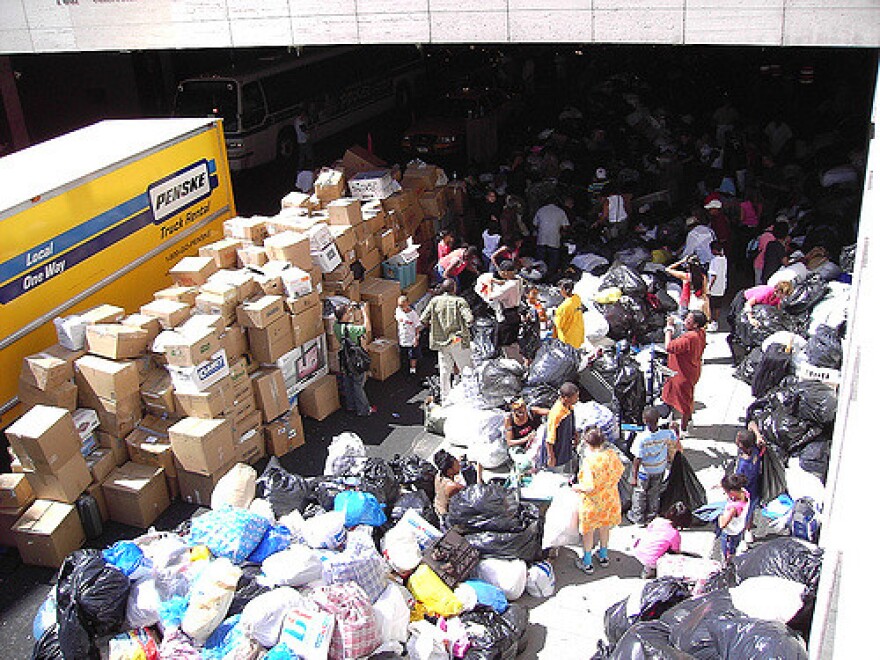 People hoping to help with Hurricane Harvey relief efforts might actually be doing more harm than good. That's according Juanita Rilling, former director of USAID's Center for International Disaster Information.
Many people want to donate goods after major natural disasters, but Rilling said that unless relief agencies are asking for specific items, those donations can actually make it harder on those providing the relief.
"Used clothing, canned food, and bottled water are the three big ones," Rilling said, speaking on WNPR's Where We Live. "And these donations converge on damaged ports, and airports and parking lots at the same time that needed emergency supplies arrive. And so the lower priority donations have to be moved out of the way so that emergency supplies can be distributed and managed, and moving metric tons of household goods takes heavy equipment and gasoline and time and attention away from the relief effort."
She said that people are often averse to making cash donations because it feels impersonal, but that's the best way to offer help, as long as your money is going to a reputable organization.
"The diversion of these critical resources, is sort of a theft from helping survivors," she said. "And that is why even a one dollar cash donation does more good than a truck-full of un-requested material donations, because the latter actually cost money to manage."
The city of Houston recently set up a website called the Hurricane Harvey Relief Fund to accept cash donations, and Charity Navigator is an online tool that people can use to see if a charity is legit.
An earlier version of this story incorrectly stated in the headline that Juanita Rilling was a division head, when she was a director.