Artist and fisher chronicles life on one of the last southern New England trap fishing boats
Corey Wheeler Forrest is a third-generation fisherwoman. Her family owns the last trap fishing business in southern New England. Forrest loves the work and quite often is taken aback by the beauty she sees out on the open water.
Several years ago, she started taking pictures of her surroundings, her family and the tools of her trade, and then posting them on Instagram. Now 30 of those pictures are included in the new exhibition "Fish & Forrest: Through the Lens of a Commercial Fishermom," now on view at Mystic Seaport's Meeting House.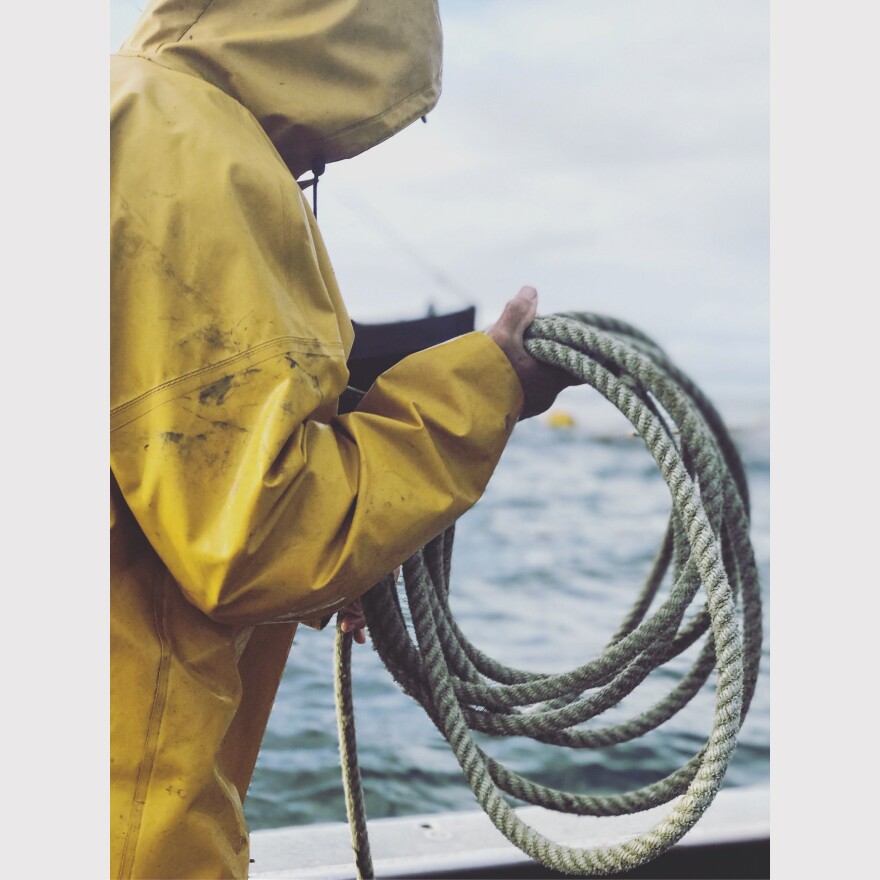 During fishing season, Forrest and her brother, 76-year-old father and quite often her daughter get up early, load up their boats and head out to one of several traps in nearby waters. Their way of life was the subject of a 2019 documentary by Hudson Lines called "The Last Trap Family."
Forrest said there is something about her line of work that lends itself to photography.
"Because all of the elements are there," explains Forrest. "The early-morning golden light, the salty characters I work with, we have the nets, rust, all of the colors just come together."
But Forrest said photography and commercial fishing often conflict. She guesses that because of her work on the boat, she misses more chances to take a great picture than she makes.
"Fishing can be a grind, it can feel like "Groundhog Day" every day, but then again it's also so different," Forrest said. "We've gotten caught out there in lightning storms, and gales come through with hurricane-force winds, and then it's over five minutes later and there's a rainbow. It's just beautiful. It's magical."
"Fish & Forrest: Through the Lens of a Commercial Fishermom" is on view at Mystic Seaport's Meeting House through the summer.