Connecticut Lawmakers Consider Paid Family Leave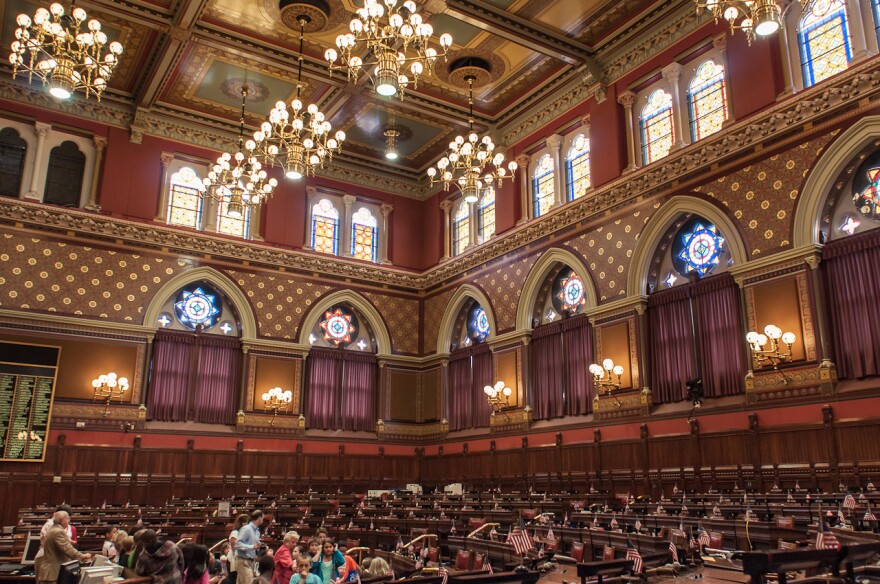 The Connecticut General Assembly is considering a proposal that would provide for paid family medical leave, and state Senate leaders from both parties are apparently working on compromise language.
Democratic Sen. Cathy Osten told lawmakers in a committee meeting that the bill would improve the lives of residents who need to not only take time off to care for a family member, but also need money to be able to afford that time away from work.
"And I can tell you, as someone who grew up as a single parent with my one child, that there were times I took time off from work, and I didn't make any money, and I didn't pay my bills, and I had a hard time making ends meet," Osten said. "This is a program to help people get money so that they can pay their bills and actually take care of their family."
Under the proposal, eligible Connecticut workers would pay into a state trust fund that could then compensate them, should they have to take up to 12 weeks off.
As it stands, the measure would not apply to state employees.
Republican opponents spent hours questioning the proposal, asking why state employees weren't included, how much it would cost to administer, whether high income earners would participate, how it would hurt businesses, and how much it would cost workers themselves.
Republican State Rep. Richard Smith said this bill would push businesses and people out of the state.
"As well-intended as this bill may be -- as well-intended, and the benefits that this bill may provide to the people that need it -- but I just don't know where it stops," Smith said.
The proposal is a priority for Democratic senate leader Martin Looney. Len Fasano, his Republican counterpart, has said he supports the concept, if not the bill itself. The two are apparently considering working on new language together.
President Donald Trump has called for a more limited proposal at the federal level, recently saying he supported paid family leave for new parents.