Trump's Defense Aspirations May Be "Dead On Arrival"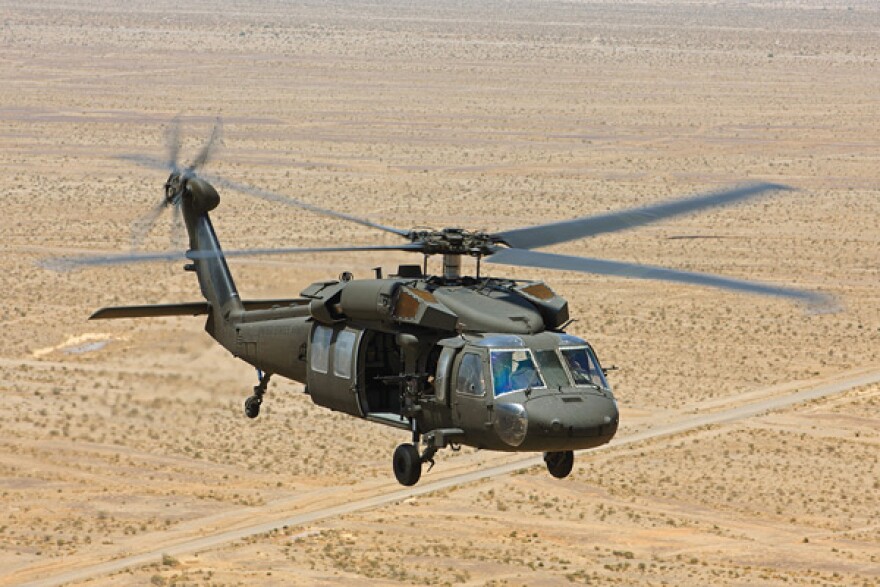 President Donald Trump's so called "skinny" budget proposal has many social services, education, and municipal advocates up in arms as he proposes slashing or eliminating funding for programs such as meals on wheels, after-school care, housing, and the arts.
But Connecticut's defense companies may be winners in any implementation, as the document seeks an increase in military spending of $54 billion next year, and $30 billion in the current year. The latter increase includes more money for Sikorsky-made helicopters, and for the F-35 fighter jet, powered by Pratt and Whitney engines -- a program that Donald Trump had previously criticized as overpriced and wasteful.
Richard Aboulafia is an aerospace analyst at the Teal Group, and watches the defense sector closely. WNPR asked him what he thought of the document.
Richard Aboulafia: It's very good for defense, but unfortunately for fans of more defense, the Budget Control Act and the sequestration systems are set up to deal with this contingency, and basically would seem to forestall the plan. It might just be dead on arrival.
WNPR's Harriet Jones: Remind us what sequestration is, and what effect it might have on this budget.
Sequestration limits the amount of discretionary spending in certain categories, defense and otherwise. And basically if you want to override that level of budget control, you need 60 votes in the Senate. It's not likely to get that, given the fact that their way of increasing defense spending while keeping within the top line budget limit, is to raid everybody else's budget in many different areas. So the idea of finding 60 senators who are fine with all of that and just giving it all to defense is remote at best.
What Donald Trump is signaling here is that he wants to ramp up defense. That's presumably good for companies like Pratt and Whitney and Sikorsky in Connecticut.
I think there are great expectations for the Trump defense budget from everyone in the defense industry. They might be disappointed, but people were expecting some kind of increase in overseas continuing operations funds that affect the FY17 budget, which is an Obama budget. So basically they want to hit the ground running, build lots more stuff, but they might find aspirations run smack into a wall of reality regarding the Budget Control Act.
One surprise in this -- there's more money for the F35 Joint Strike Fighter. That's a program that Donald Trump attacked on Twitter before his inauguration, calling it overpriced.
I think we had a lot of fun Twitter kabuki when it comes to defense programs. And it became very quickly apparent to everyone involved that what he really wanted was attention and flattery, and he got that. And since then all those programs have done absolutely great. Whether or not there's a significant increase or only a modest increase in defense, everybody in the industry is going to do just fine.
This is the first of a series of stories about the local effects of Trump's federal budget proposal.