The Wheelhouse: Federal Probes, COVID Inches Back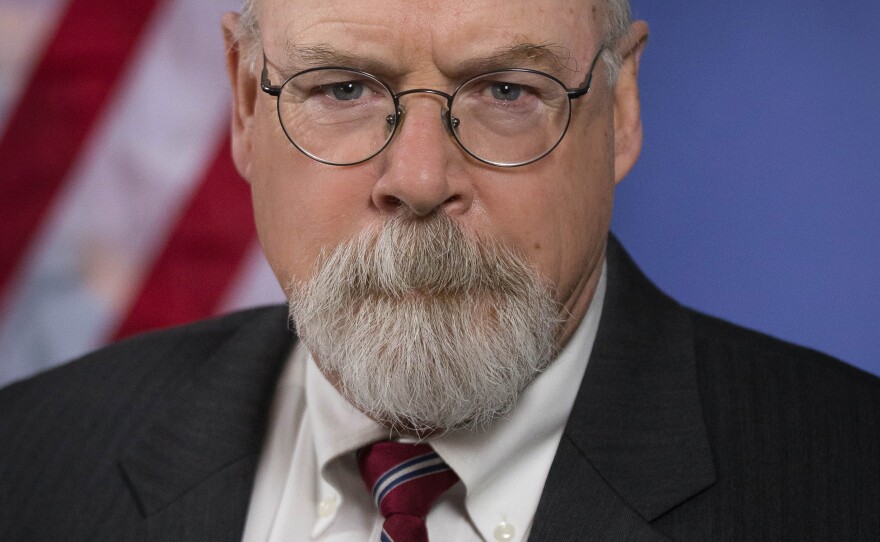 US Attorney for Connecticut John Durham
Image from the Connecticut US Attorney's office
Khalilah Brown-Dean
CHION WOLF / CONNECTICUT PUBLIC RADIO
There are developments in two unrelated federal investigations that involve Connecticut and the world of politics.
One inquiry resulted in the arrest of Bridgeport's police chief and the city's personnel director.
There was a high-ranking resignation from the other probe, amid concerns about political pressure from the Trump administration. That investigation is run by the US attorney from Connecticut, and targets the federal officials who investigated possible connections between the president and Russia.
Also, COVID-19 may be sticking its nose back under the tent in Connecticut.?
...And Khalilah Brown-Dean gets Disruptive!
Dan Haar -- Columnist and associate editor at Hearst Connecticut (@DanHaarColumns)
Khalilah Brown-Dean -- Quinnipiac University Political Science Professor and Senior Director for Inclusive Excellence at the university and author of Identity Politics in the United States and host of the upcoming Connecticut Public Radio show Disrupted. (@KBDPHD)
Colin McEnroe -- Host of The Colin McEnroe show, and a columnist at Hearst Connecticut. (@ColinMcEnroe)
Join us on Twitter @wnprwheelhouse.