A look at the local news landscape, and how to spot 'pink slime' journalism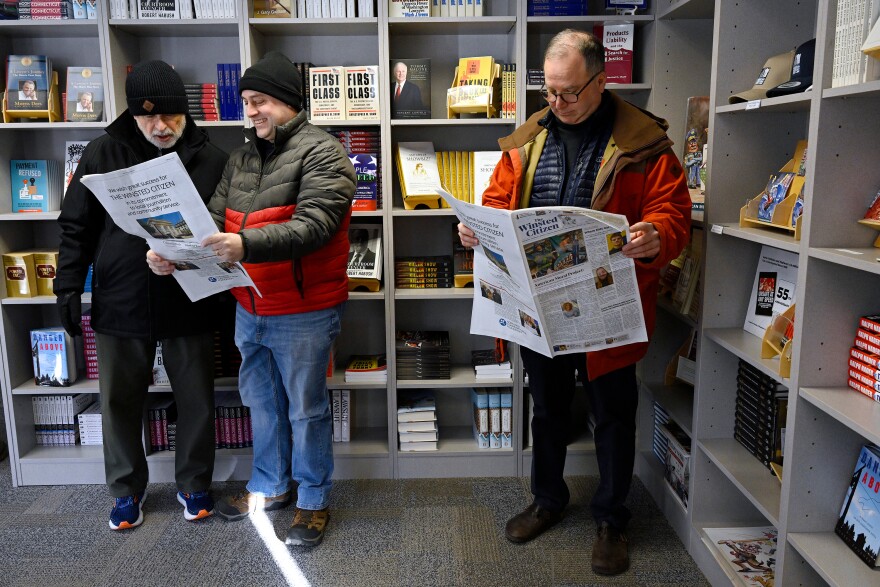 Some 2,500 local newspapers have closed in the United States since 2005, 55 of which were in Connecticut. Researchers at the Northwestern Medill Local News Initiative have mapped out gaps in local coverage, marking "news deserts" across the country, including our own Tolland County, Connecticut's "quiet corner."
Still, there are 20 online news organizations, 13 ethnic media outlets, and five public radio broadcasting stations filling the void where we live, including Connecticut Public. And those researchers say they're fielding more and more calls from hopeful newcomer newspapers.
One new paper recently popped up in Connecticut called the Winsted Citizen, linked to longtime consumer advocate and Winsted native Ralph Nader. We'll hear from their editor and publisher Andy Thibault.
But first, journalist Ryan Zickgraf coined the term "pink slime journalism" to refer to low-quality journalism disguised as local news. Ten years later, he says the problem has evolved.
Plus, UConn journalism professor Amanda Crawford and FreePress senior counsel Nora Benavidez join us.
GUESTS:

Ryan Zickgraf: Journalist
Amanda J. Crawford: Assistant Professor of Journalism, University of Connecticut
Nora Benevidez: Senior Counsel and Director of Digital Justice and Civil Rights, FreePress
Andy Thibault: Editor and Publisher, Winsted Citizen
Ralph Nader: Consumer Advocate, Former Presidential Candidate
Where We Live is available as a podcast on Apple Podcasts, Spotify, Google Podcasts, Stitcher, or wherever you get your podcasts. Subscribe and never miss an episode.