Can Connecticut Retain Its Star Tech Companies?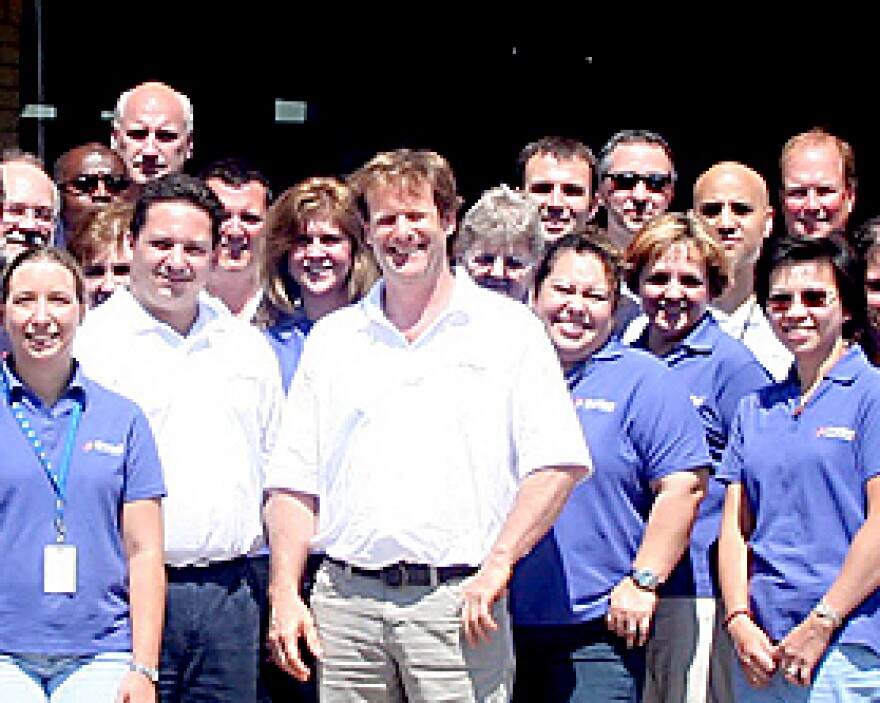 Connecticut has its share of tech giants, like Priceline.com and TicketNetwork. But it's increasingly up against stiff competition from other states to grow and retain technology companies.
"It turns out that Connecticut is not a terrible place for a tech company."<br><em>Austin McChord</em>
Each year, the Connecticut Technology Council showcases the tech sector at the annual Marcum Tech Top 40 awards. Marcum's Michael Brooder said awards like these are important. "We have a vested interest in supporting our clients, for one," he said, "supporting the state to create jobs, and also to support the industry in general. We do feel that a lot of our future will be, and it is now, based on technology of the innovation for some of these companies."
According to Matthew Nemerson, president of the Connecticut Technology Council, the event has a greater relevance. It serves as a way to collect data and learn more about where to invest in emerging industry trends. "It's important for policy standpoint to know where to put your valuable extra resources. Just from a standpoint of society, it's important to recognize and to celebrate successes. It creates some stickiness. The companies that are recognized feel more of a loyalty and investment in the location, because they say, people appreciate me. It's good to appreciate people."
Feeling appreciated is one thing, but tech companies have choices about where to locate, and the bottom line is also vital. This year, Proton OnSite was a winner in the energy and environmental technologies category. The company, which provides renewable energy solutions, has been in Connecticut for over 16 years. CEO and President Robert Friedland said that although his company is growing, he has concerns about state government. "If we try to solve the fiscal problems through revenue," he said, "and we try to throw it on top of business – those are the type of things that will really hurt companies like us."
Businesses are already giving quite a bit, said Friedland. "If we're allowed to grow, we will create the jobs and do things we can to increase employment, add more people to the workforce, maybe import from people out of state, in state. That all kind of helps. We can help, but don't hurt us by asking us to do more than what we're already doing."
This year, Norwalk-based company Datto was the overall award winner as the fastest growing tech company in the state. The company produces backup, disaster recovery, and business continuity solutions for clients across the globe. "Essentially, we went from under $1 million in revenue to greater than $25 million in revenue very quickly," said 28-year-old founder and CEO Austin McChord.
McChord is happy with his company's location and its growth. "It turns out," he said, "that Connecticut is not a terrible place for a tech company, as much as other people may say otherwise, and we really found quite a bit of really great, smart talent. We found a really good niche for ourselves in being able to pull from a lot of areas where we are located in Norwalk." As a result, the company is doubling down on its investment in Connecticut, and is dedicated to creating more jobs, said McChord. "We made a pledge at the beginning of this year to hire over 100 people in Connecticut," he said, "and we've well surpassed that. But we've got dozens of open recs on our websites, and we are going to continue to hire. We'll probably grow the staff by another 30 plus people by the end of the year."
The Connecticut Technology Council suggests that state policy makers need to listen to all of this feedback, the good and the bad, if we're to remain a viable place for fast-growing companies to stay.
The Tech Top 40 event featured a video interview with several tech companies' CEOs, answering the question: what issues, local or global, do you think will impact your business the most over the next few years?