Cancer Answers is hosted by Dr. Anees Chagpar, Associate Professor of Surgical Oncology and Director of The Breast Center at Smilow Cancer Hospital at Yale-New Haven Hospital, and Dr. Francine Foss, Professor of Medical Oncology. The show features a guest cancer specialist who will share the most recent advances in cancer therapy and respond to listeners questions. Myths, facts and advances in cancer diagnosis and treatment are discussed, with a different focus eachweek. Nationally acclaimed specialists in various types of cancer research, diagnosis, and treatment discuss common misconceptions about the disease and respond to questions from the community.Listeners can submit questions to be answered on the program at canceranswers@yale.edu or by leaving a message at (888) 234-4YCC. As a resource, archived programs from 2006 through the present are available in both audio and written versions on the Yale Cancer Center website.
Guidelines for Mammograms, and the Planned Parenthood Debate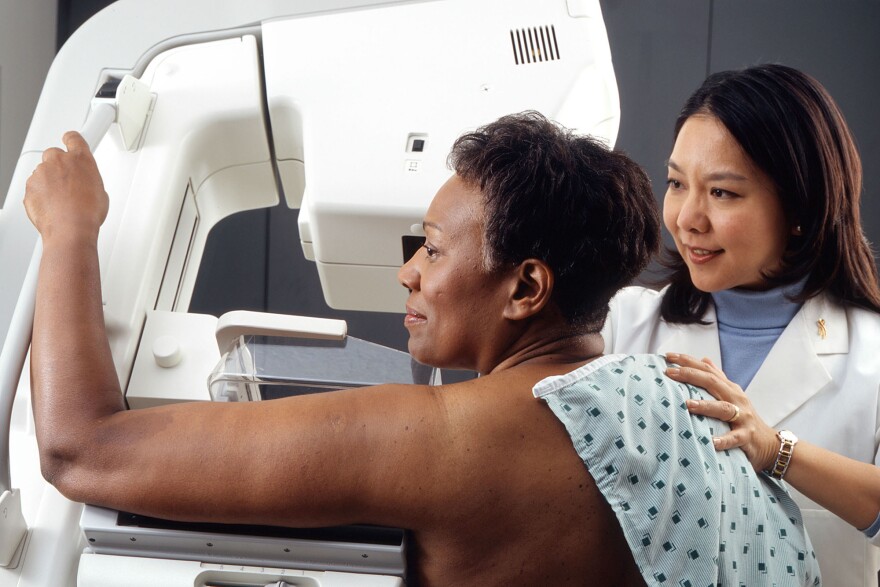 The American Cancer Society changed its recommendation for how often women should get mammograms. The new guidelines push back the recommended age for annual mammograms for most women from age 40 to 45. Some experts say the change is warranted and data-driven, while others say it'll lead to possible delays in detecting breast cancer.
And Planned Parenthood is no stranger to headlines. Last month a heated exchange in Congress over de-funding the women's health care agency, an effort that failed to pass the U.S. Senate. A highly edited sting video showed Planned Parenthood staff discussing fetal tissue donations as impetus for the de-funding efforts. Some argue that tax dollars shouldn't be spent on an organization that so many find objectionable in nature.
The abortion issue comes up in every presidential election cycle, but the current debate seems more vitriolic. When it comes to abortion, Americans are as passionate as they are divided.
GUESTS:
Join the conversation on Facebookand Twitter.
John Dankosky, Betsy Kaplan and Chion Wolf contributed to this show.