Connecticut Health Insurers Face Questions On Premium Price Hikes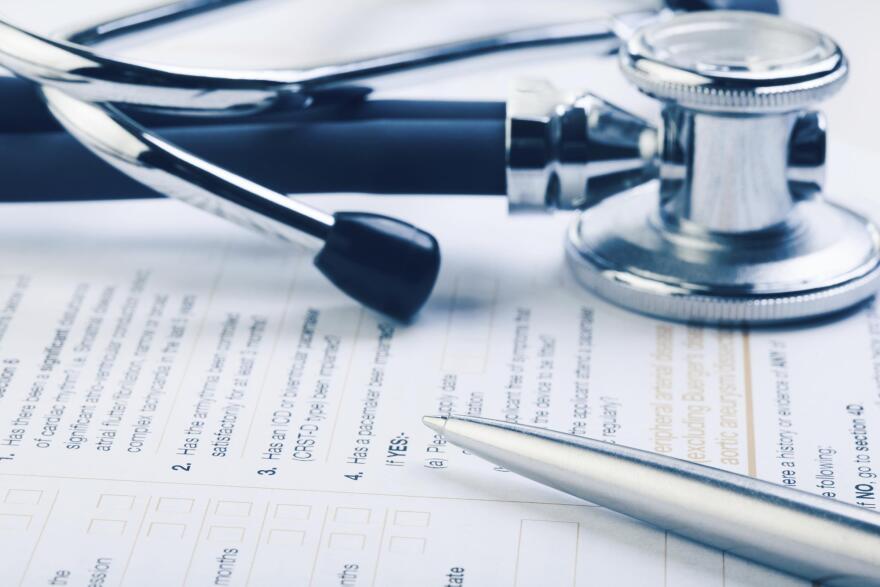 Open enrollment for health insurance plans on Access Health CT — the state's Affordable Care Act exchange — begins in November, but before that happens, the state Insurance Department needs to approve new premium prices.
Anthem and ConnectiCare are both seeking increases, and insurance representatives answered to state officials at a public information hearing Wednesday on the reasons why.
"Planning pricing for ACA-compliant health plans continues to be complicated," said Steven Ribeiro, regional vice president of sales for Anthem.
Riberio appeared alongside representatives from ConnectiCare to testify at the public hearing. They said while they recognize some people struggle to afford coverage, the price increases are necessary in order to stabilize the market, keep up with new regulations and match the rising costs of drugs and medical services.
Rate changes would affect nearly 150,000 residents who purchase individual or small-group insurance plans through Access Health CT.
Anthem is seeking an average price hike of 15.2% for individual plans as ConnectiCare seeks a 4.9% increase.
The small group market, which is open to businesses with 50 or fewer employees, will likely see rates go up as well. Anthem and ConnectiCare seek average increases of 14.8% and 4.8%, respectively.
Insurance representatives said the price increases would help make up for a shrinking number of participants in the individual market. The increases will also help insurers afford a new federal tax they will have to pay, representatives said.
But Robert Kosior, COO of ConnectiCare, said rising health care costs — particularly in pharmaceuticals, hospital pricing and other health services — are also to blame.
"When you give a company a monopoly on a particular drug, and you let them charge whatever you want, it really becomes difficult," Kosior said.
But legislators and advocates pushed back on these explanations. Rep. Tom Delnicki, a Republican who represents South Windsor, said residents have difficulty paying for the plans they have now.
"Every year, we have an increase. Every year, that increase is then piled upon by the next year's increase and that happens over and over again," he said. "It's not sustainable."
At least 50 percent of uninsured residents said they lack health insurance because they can't afford it, according to a poll conducted by the Universal Health Care Foundation of Connecticut.
Sen. Saud Anwar, a Democrat who represents parts of Hartford and Tolland counties, said all the different players in the health care sector need to come together to figure out how to make health insurance more affordable and lower health care costs.
But instead, he said everyone spends time accusing each other.
"The problem is everybody is pretty much on the same responsibility of causing the increases we are seeing," Anwar said.
And residents like Claudio Borea, a retired nuclear physicist, is frustrated with the health care system overall. He said discussions like these seem "pointless."
"We have a system that is ineffective, we have a system that is more expensive and we have a system that has worse outcomes. It's an international scandal," he said. "You want to have better outcomes? I think you have to change the system that we have in place."
Written public comment on the rate proposals can be submitted through September 11. The insurance department will make a final decision on the plan rates by the end of month.