WNPR News sports coverage brings you a mix of local and statewide news from our reporters as well as national and global news from around the world from NPR.
Our Year Of Unexpected Outcomes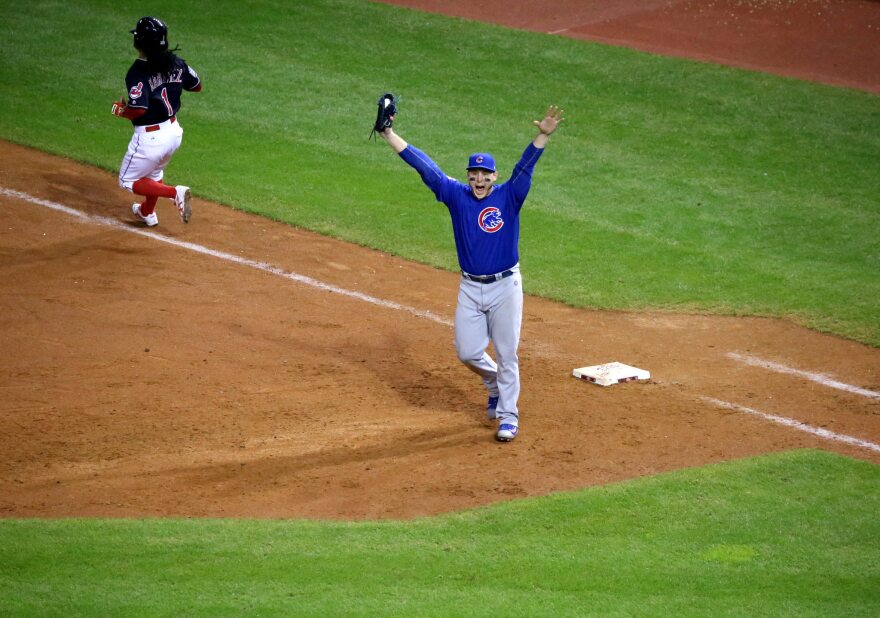 On May 2, 2016, with a 2-2 draw between Tottenham and Chelsea, Leicester City clinched the league title for the first time in their 132-year history. The BBC called it "one of the greatest sporting stories of all time." Leicester were 5,000-to-1 underdogs before the Premier League season started.
In the year since:
The Cleveland Cavaliers won the NBA championship by becoming the first team ever to came back from a 3-1 deficit in the Finals.
Great Britain voted to leave the European Union.
The Chicago Cubs won the World Series for the first time in 108 years.
Donald Trump was elected president.
The New England Patriots won the Super Bowl after spotting the Atlanta Falcons a 99.8% win probability.
And Moonlight won the Academy Award for Best Picture after it had already been awarded to La La Land.
It's almost too much, right? Adam Gopnik thinks it might all mean we're living in a computer simulation that's gone haywire.
This hour: our year of unexpected outcomes.
GUESTS:
Jim Davies - Cognitive scientist and the author of Riveted: The Science of Why Jokes Make Us Laugh, Movies Make Us Cry, and Religion Makes Us Feel One with the Universe
Leonard Mlodinow - Physicist and the author of several books including The Drunkard's Walk: How Randomness Rules Our Lives
Mike Pesca - Host of Slate's daily podcast, The Gist
Join the conversation on Facebook and Twitter.
Colin McEnroe and Chion Wolf contributed to this show.