Candidates In New Britain Mayoral Primary On Pandemic Education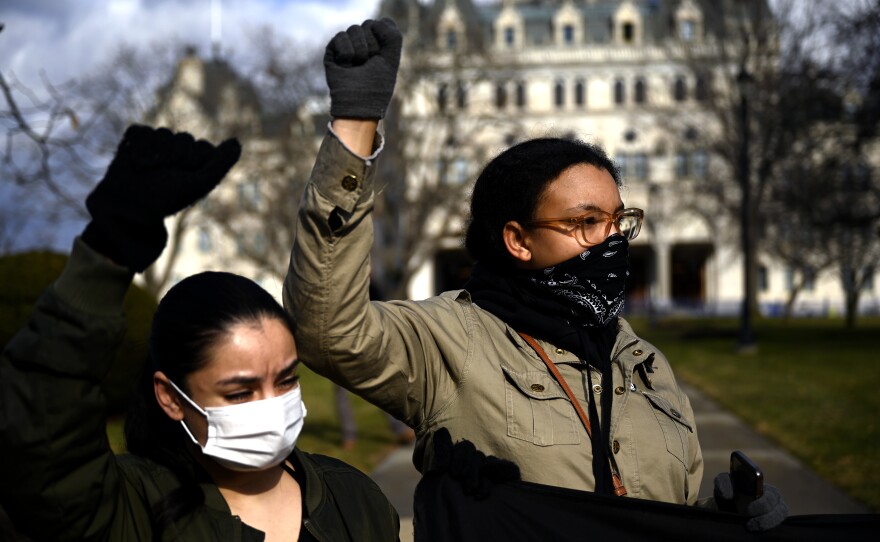 1
of
4
— Hartford Capitol 01-20-21
HARTFORD, CT - January 20, 2021: Suomia Dode 23 of Plainville, (left) and organizer Alicia Strong 24, of New Britain, part of a small group of state wide activists bringing attention to their cause on the grounds of the Sate Capitol in Hartford on January 20, 2021. (Joe Amon/Connecticut Public)
Joe Amon/Connecticut Public / Connecticut Public
2
of
4
— Sanchez_2014-09-17.jpg
Rep. Bobby Sanchez at the National Head Start Association at the Human Resources Agency (HRA), of New Britain during their 50th Anniversary.
Connecticut House Democrats
3
of
4
— Hartford Capitol 01-20-21
HARTFORD, CT - January 20, 2021: Organizer Alicia Strong 24, of New Britain, part of a small group of state wide activists bringing attention to their cause on the grounds of the Sate Capitol in Hartford on January 20, 2021. (Joe Amon/Connecticut Public)
Joe Amon/Connecticut Public / Connecticut Public
4
of
4
— Bobby Headshot.jpeg
Connecticut State Representative Bobby Sanchez.
Photo released by the Sanchez campaign.
What can town and city leaders do to help students catch up after so much distance learning?
This hour, we speak with two candidates in the Democratic primary for mayor in New Britain.
Guests:
Bobby Sanchez — State Representative and Co-chair of the General Assembly Education Committee
Alicia Hernandez Strong — Community Activist and organizer of the New Britain Racial Justice Coalition