Report: Latest Republican Efforts To Reform Health Care Could Cost Connecticut Billions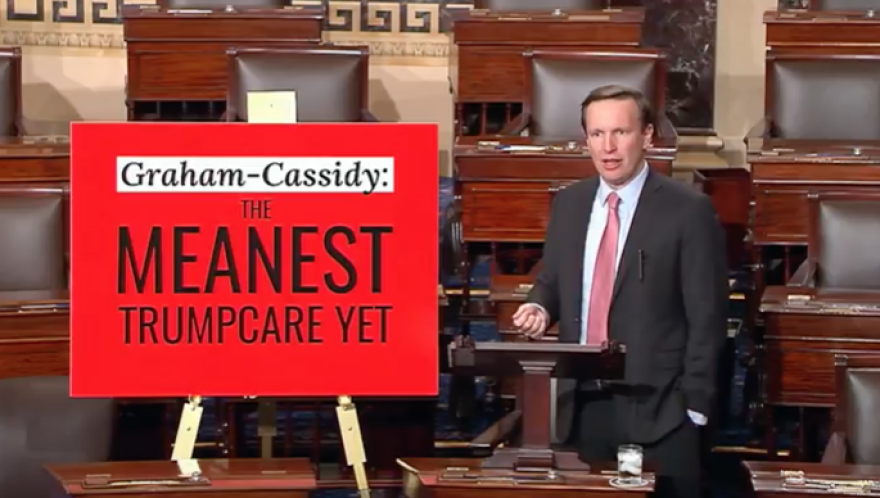 An analysis of the Republicans' latest attempt to repeal and replace the Affordable Care Act claims that the effect on Connecticut could be severe. According to one estimate, the state stands to lose about $4 billion in federal funding in 2027, when the bill's temporary block grant system would expire.
That represents almost all of its current annual federal funding.
Republican leadership in the Senate is thought to be seeking a vote as early as next week on the legislation, authored by Senators Lindsay Graham and Bill Cassidy.
This replacement for the Affordable Care Act would send block grants for health care costs, including Medicaid, to each state. It would also cap the amount states could spend on Medicaid patients.
The Center on Budget and Policy Priorities has issued an analysis estimating Connecticut would lose $4 billion in federal funding under that formula in 2027.
"$4 billion means that we will either have to kick hundreds of thousands of people off of health care, or we will have to dramatically raise people's taxes," said Connecticut Senator Chris Murphy, quoting the analysis on the Senate floor this week.
Murphy said this effort is vexing because it comes just as the parties were beginning to come together around health care, with a bill aimed at stabilizing the Affordable Care Act, being written by Republican Lamar Alexander and Democrat Patty Murray.
"Literally as we speak, Republicans and Democrats are talking to each other about the bipartisan bill that Americans in every state are begging for," Murphy said. "And apparently if this bill is going to be brought before the Senate, that whole process was a fraud."
Professor Abbe Gluck of Yale Law School's Solomon Center for Health Law and Policy said it's disturbing that Republicans are allowing this bill to go forward before its impact has been fully considered by the Congressional Budget Office. The CBO has said it will only be able to issue a partial score for the bill by the time a vote is taken.
"Unlike the previous bills it would eliminate that prohibition on discrimination based on pre-existing conditions," Gluck said. "And it would dramatically cut and change the Medicaid program as we know it."
Gluck thinks it's possible we may see significant opposition coming from even Republican governors to this bill.
"It punts very difficult issues about the necessary cuts that are going to have to be made in the wake of reduced subsidies and reduced Medicaid funding to the governors," said Gluck. "Putting the hard choices in the governors' hands and making them look like the villains."
As yet, it's not clear if Republican leadership has the 50 votes it would need to pass the bill in the next couple of weeks.
After October 1, any efforts to fundamentally alter health care will need to attract 60 votes to pass, as it can no longer come under the umbrella of budget reconciliation.