You Can't Tune Out The Coronavirus Pandemic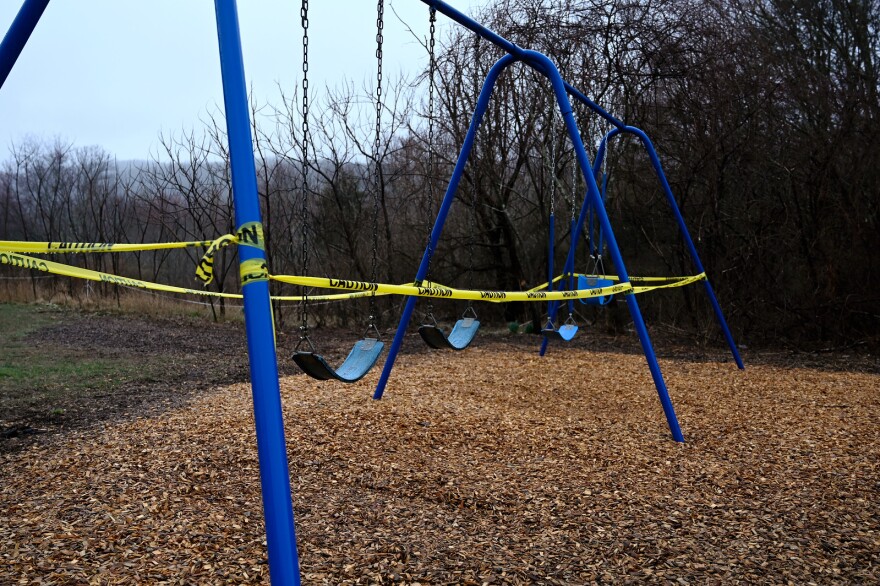 Two years ago, The New York Times profiled a man who decided to unplug from the news. Erik Hagerman knew that Donald Trump was elected president, but not much else -- not the Mueller investigation, not the deadly white supremecist rally in Charlottesville, Virginia. He had strict guidelines for friends, family and acquaintances. "The Blockade" as he called it, was extreme.
We depend on your support. Donate to Connecticut Public today.
The profile detailed how Hagerman spent his time. He went to the same coffee shop every morning in Athens, Ohio to drink his coffee while listening to white noise to bleed out any outside conversation. He watched his beloved Cleveland Cavaliers on mute.
But how does that blockade deal with coronavirus? The Cavs haven't played in nearly a month. His coffeeshop, Donkey Coffee, is now takeout only.
And when he does go out, Hagerman must see lots of people wearing masks and gloves. Has the coronavirus penetrated The Blockade?
Since you're not trying to avoid the news, here's the latest on the coronavirus in Connecticut...
Topline
As of Wednesday night, 335 people with COVID-19 in Connecticut had died. The death toll has more than doubled since Saturday.
Health care workers in Connecticut say they're being forced to reuse personal protective equipment because of the shortage. They believe it'll get worse as the state hasn't reached the peak of the curve yet.
Many Jewish families celebrated Passover last night over Zoom, one of the more unique Seders they've experienced.
By The Numbers
All numbers are as of April 8 at 7:30 p.m.
335 deaths from COVID-19
8,781 confirmed cases

Fairfield County: 4,417
New Haven County: 1,945
Hartford County: 1,290
Litchfield County: 292
Middlesex County: 174
Tolland County: 128
New London County: 120
Windham County: 49
Pending address validation: 366

More than 31,700 people tested
The Latest
Gov. Ned Lamont believes social distancing is working in Connecticut. The CT Mirror reports that experts believe the pandemic will peak later this month or in early May. There are still concerns about nursing homes. At least one person has COVID-19 in 39% of facilities across the state.
Many health care workers still don't have the equipment they need to safely care for patients. Connecticut Public Radio's Nicole Leonard heard from some of these workers:
Martha Marx is a registered nurse at the Visiting Nurse Association of Southeastern Connecticut, a nonprofit health care service provider, and member of AFT Connecticut. She and a team of professionals provide home health care, and they've recently been asked to wear the same surgical mask for multiple patient visits in order to preserve the supply of equipment.
"I wear that from house to house to house to the most vulnerable patients," she said. "Two months ago, I would have been disciplined if I had done this. It is infection control 101."
Nearly 17 million people nationwide have filed for first-time unemployment benefits in the last three weeks. Here's a graph from NPR to put that into perspective.
Other Reads On The Coronavirus
The Tiny Desk Goes Home
There's no such thing as social distancing at one of NPR's Tiny Desk Concerts. It would defeat the purpose of these shows. Nevertheless, the show must go on remotely. The NPR Music team is working with musicians to perform from their homes and I really enjoyed the latest performance by Black Thought of The Roots.
There are lots of other Tiny Desk (Home) Concerts and you can check them out here. Do you have any new favorites? Let me know on Twitter or send me an email.
Stay safe. Stay sane. Stay distant.