'The End Of Governing By Rage': Connecticut Democrats Celebrate Biden Win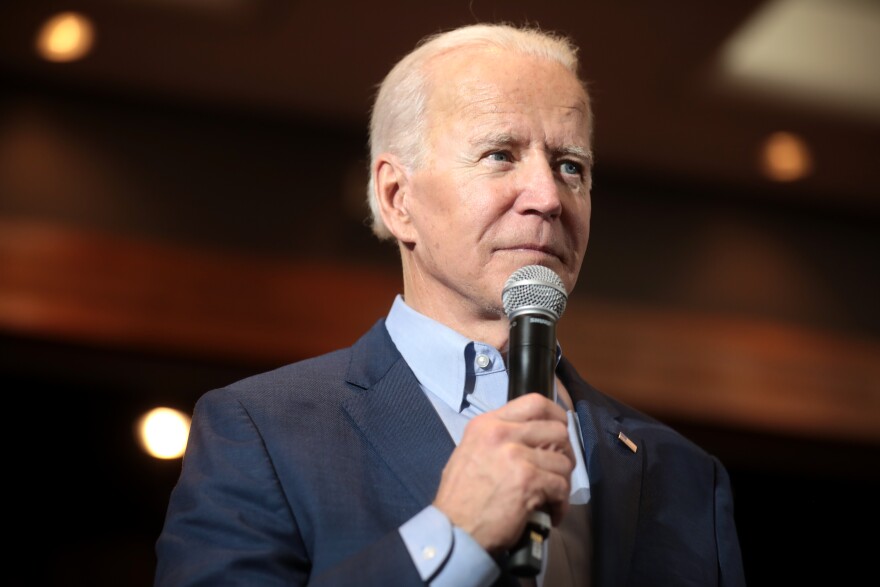 Democratic elected officials in Connecticut were among those quick to issue congratulations as Joe Biden and Kamala Harris were finally declared president- and vice president-elect by The Associated Press Saturday.
Connecticut's Attorney General William Tong noted the historic nature of Harris' elevation.
"Americans ... have elected the first woman, the first African American, the first Asian Pacific American, Vice President in the history of our great nation. And a former state attorney general too!" he said in a statement issued Saturday.
Connecticut's 5th District representative, Jahana Hayes, called it a campaign like no other and said she recognized that the result would leave half the country jubilant and the other half frustrated and anxious.
"We have been through so much as a country -- an unprecedented pandemic, an economic collapse and a political process that has only sharpened our divisions," she said. "I look forward to the steady leadership of President-elect Biden and Vice-President-elect Harris to get our country out of this crisis and help our nation heal."
Via Twitter, Sen. Richard Blumenthal sent his "warmest congratulations to my good friends, Joe Biden & Kamala Harris."
We have far more in common than in conflict, but the wounds inflicted on our country over the last four years will take hard work to heal. I will continue to fight for CT & our people's health care, economic progress, & common values.

— Richard Blumenthal (@SenBlumenthal) November 7, 2020
In his statement, the 2nd District's Joe Courtney observed the unprecedented nature of an election taking place during a pandemic.
"COVID-19 couldn't stop the American people from exercising their right to vote at the ballot box, and with more people voting in this year's Presidential Election than in any other in history, the will of the people couldn't have been more emphatically expressed," Courtney said.
Others looked ahead to what a Biden presidency might mean in terms of policy.
"Included in President-Elect Biden's plans are critical pieces of legislation I have been tirelessly working to pass," said Rep. Rosa DeLauro, "the Child Tax Credit and equal pay for women among them -- that finally see a clear path to becoming the law of the land."
Activists too were eager to forecast the changes that might come in the next four years. Camila Bortolleto, the co-founder of CT Students for a Dream and an activist for the rights of undocumented residents, spoke of the clear message that she believes has come from this vote.
"Now we commit to hold our new government to account for what we really need -- to not merely tackle the crises the last government created -- but to fight for what true liberation looks like for immigrants and people of color, to create a future where we can all thrive," she said.
Planned Parenthood Votes! Connecticut called the Biden-Harris win "an incredible victory," saying the new president will be fully committed to protecting access to sexual and reproductive health care.
"Upon taking office, the Biden-Harris administration must end the Title X domestic gag rule so that health care providers and patients can speak freely about all reproductive health care options," said CEO Amanda Skinner, "propose a budget that reflects a commitment to sexual and reproductive health -- including ending the Hyde and Helms amendments; nominate reproductive health champions to executive branch positions and judicial seats; and more."
Meanwhile, chair of the Democratic party in Connecticut, Nancy DiNardo, looked forward to a change in tone from a Biden White House.
"Today we celebrate the end of governing by rage and Twitter and we begin to heal," she said.
This story will be updated.