Connecticut Garden Journal
Connecticut Garden Journal is a weekly program hosted by horticulturalist Charlie Nardozzi. Each week, Charlie focuses on a topic relevant to both new and experienced gardeners, including pruning lilac bushes, growing blight-free tomatoes, groundcovers, sunflowers, bulbs, pests, and more.
Connecticut Garden Journal: Heirloom Vegetables
It's the time to buy your veggie seeds for the garden and some of the most enticing varieties are heirlooms.
Heirloom vegetables are generally any variety grown before World War II. Many are unique for their flavor, looks, and growth habits.
They are often very region-specific, having been grown and saved for generations by local farmers. You should always look for varieties adapted to our region, so you know they grow well here.
Here are a few heirlooms, from here and abroad, that I love to grow.
Tomatoes are perhaps the most widely known heirloom. Some of my favorites include Persimmon, a large orange variety that looks like a mango when you slice it.
And there's Black Krim, an Russian variety with burgundy colored skin, and a delicious, juicy, old fashioned tomato taste.
Everyone loves zucchini, but it takes up room in a small garden. Try growing Trombochino. This Italian vining zucchini grows aggressively on a fence or trellis producing snake-like fruits with few seeds. Pick it when it's small, or it will grow into a giant!
How about trying a pea of a different color? Golden Sweet is an Indian heirloom that produces pink flowers and golden colored snow peas. There's even a purple version called Shiraz as well.
Finally, if you can grow pole beans, why not try an asparagus or yard long bean? These aggressive vines love the heat and produce three-foot-long beans that are best harvested when they are about one foot long.
Red Noodle is a favorite because it produces burgundy-colored beans that hold their color when cooked.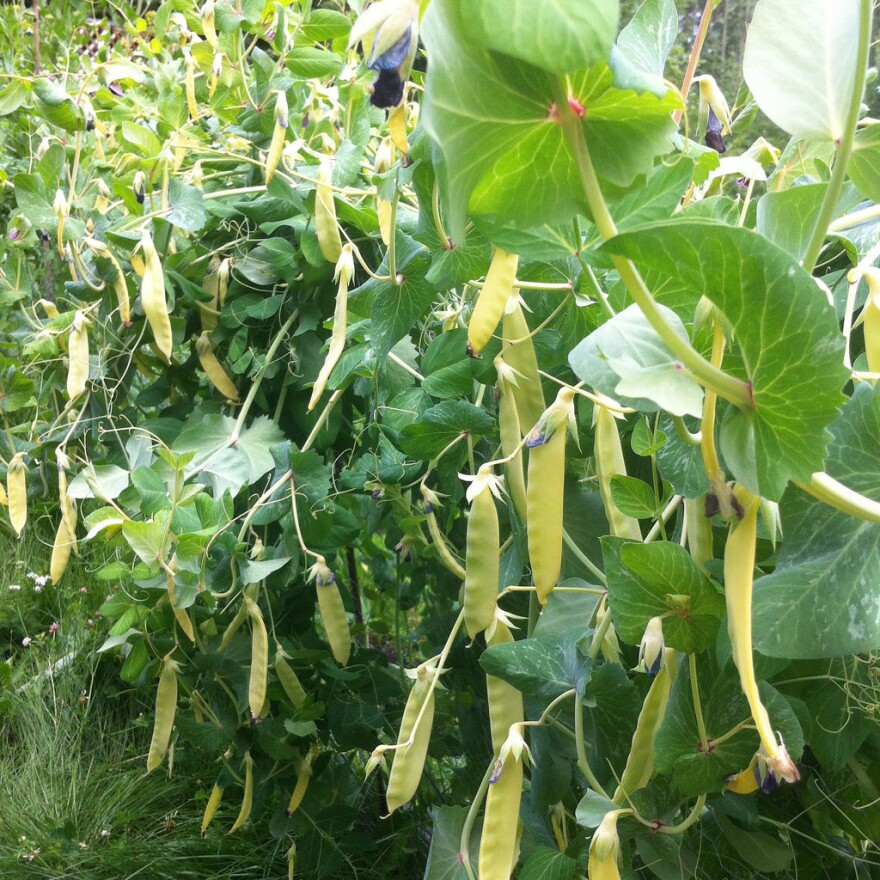 Next week on the Connecticut Garden Journal, I'll be talking about bee friendly gardening. Until then, I'll be seeing you in the garden.